Free & individual advice via online chat: Hier Chat starten!
Innovation from Germany
Wir entwickeln in Deutschland!
SALJOL entwickelt alle Produkte in Deutschland nur für Sie.
Dadurch erfüllen wir höchste Ansprüche auf Qualität und Sicherheit.
|
30 days trial in Germany
Null-Risko-Garantie!
Profitieren Sie von unserer 30-Tagen-Geld-Zurück-Garantie:
Einfach bestellen, 30 Tage kostenlos testen und bei Nichtgefallen einfach zurückschicken.
Saljol verspricht Ihnen eine unkomplizierte Rückabwicklung.
|
Secure payment
Standard- und Express-Checkout
Saljol arbeitet mit den sichersten Zahlungsmethoden und Partnern.
In Zusammenarbeit mit Paypal, können Sie unseren Express-Checkout nutzen - ohne Anmeldung, ohne Extrakosten.
Rollz Motion 2.1 small
Saljol Partner in your area
Highlights
Rollator and wheelchair always with you
Manoeuvrable due to movable front wheels
Safe braking in any weather
Adjustable footrests
Foldable for easy transport
High driving comfort, thanks to vibration damping handles

Rollz Motion² explained in 2 minutes!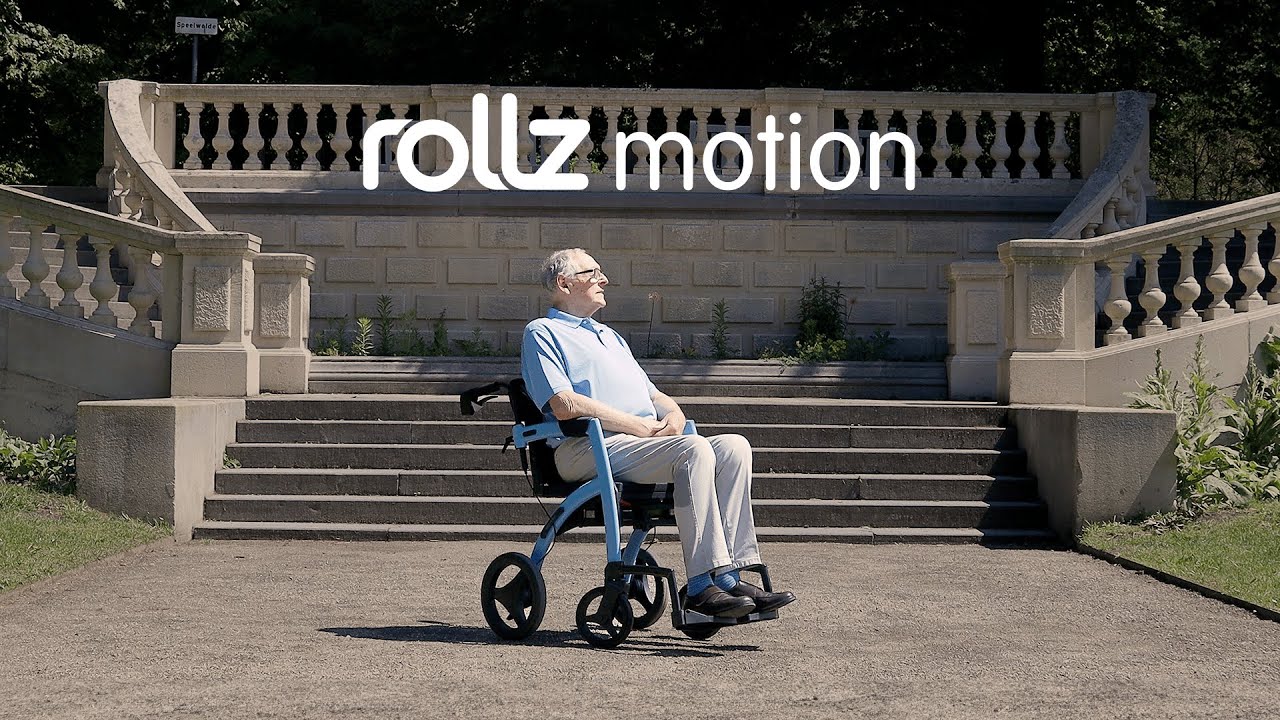 The 2-in-1 Rollator and Wheelchair
No longer deciding between a wheelchair and a rollator, but with the Rollz Motion² you can have both at the same time: walking with the
rollator or sitting in the wheelchair. In the twinkling of an eye you can transform this rollator into a wheelchair.
This wheelchair rollator is suitable for people with a height of 1.50 - 1.85 m. For taller people there is the Rollz Motion².
Travel
Ideal for travel: You no longer have to choose between a wheelchair or a rollator and you can fold and transport the Rollz Motion².
0.43s