Field report shower stool: Interview with Marietta
In the past, Marietta always had to laboriously wash her hair in the bathtub. Marietta has been testing the shower stool for several weeks now. In this interview she tells how she is enjoying showering again, despite limitations.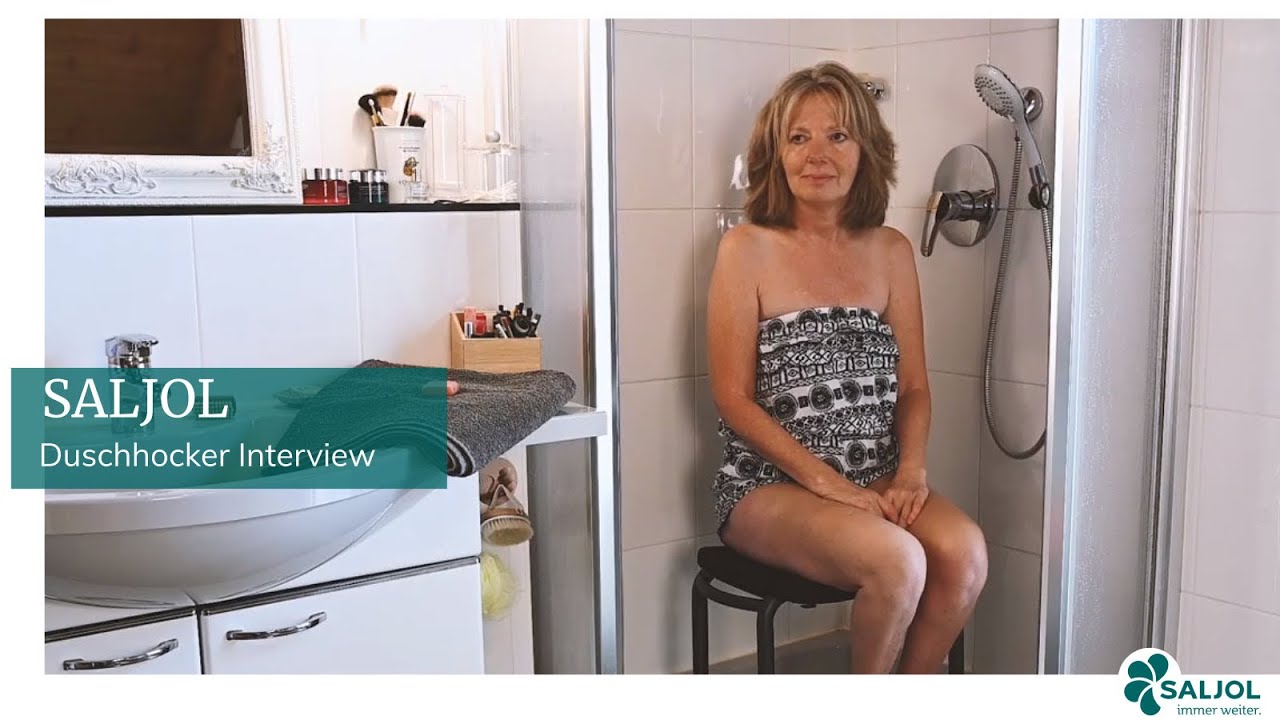 For what reason do you use the shower stool?
I was born with a neuromuscular disease. I've always found it difficult to stand. And I have balance problems. It was impossible to take a shower, let alone wash my hair. Because I was in a lot of pain, and stability was a disaster.
I used to have to do it in the bathtub.
It's slippery and slippery in the shower. Was that a danger for you to fall down?
Of course! That was the biggest danger. Anyone who's ever stood in the shower with a broken foot knows what I'm talking about.
And with age, that will still be an issue for many, with the insecurity of walking and standing. I just couldn't stand it physically, in terms of strength and safety.
And now you have to imagine, I wash my hair while doing it - disaster!
Is it easier now with the shower stool?
Great! Who always wants to crawl into the bathtub?
And now it works like a charm. Shower stool in, shower and that's it!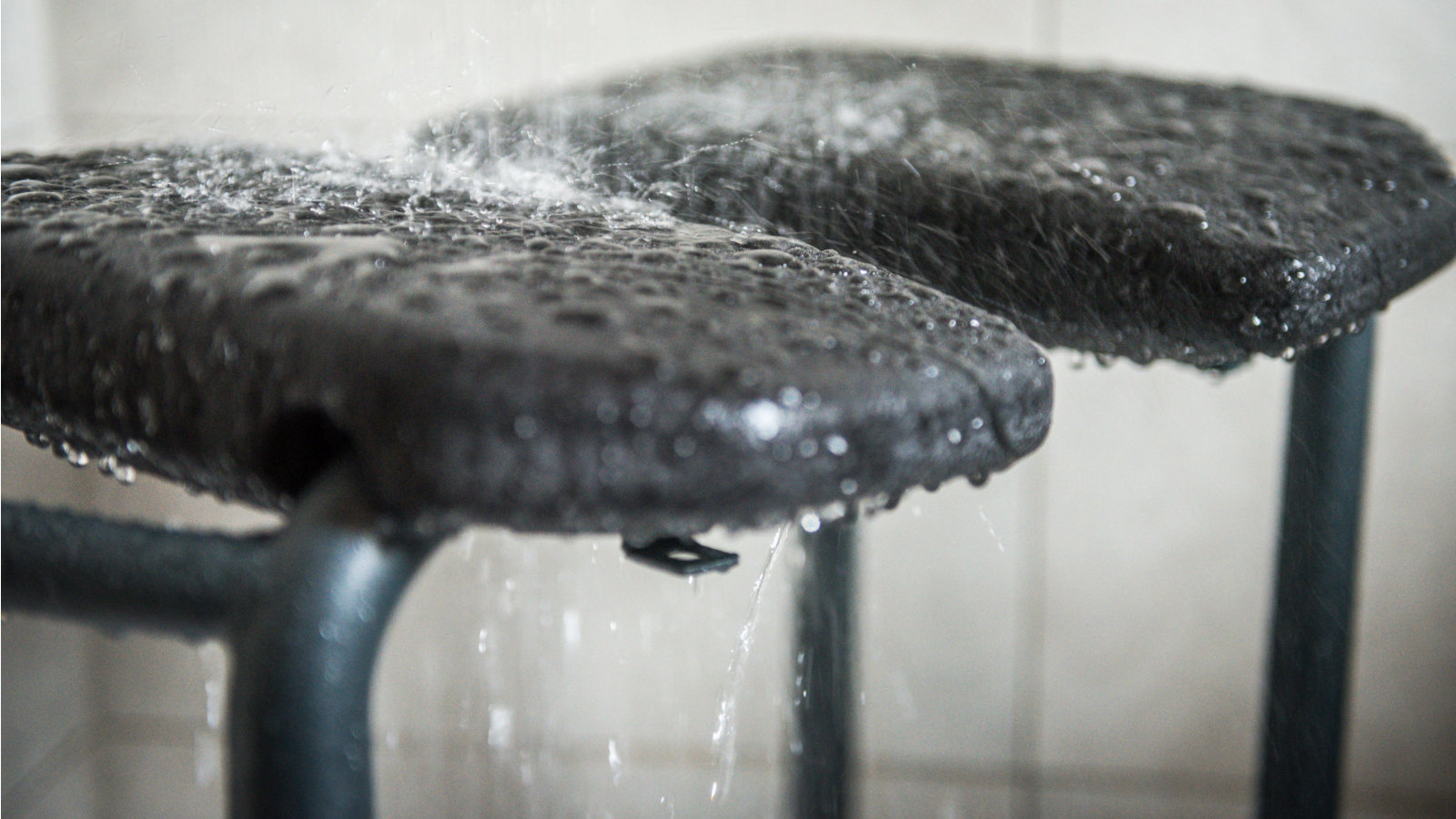 How do you basically like Saljol's shower stool?
I had already tested several shower stools in many hotels, also in great wellness hotels. And they were all, to say the least, a catastrophe. My husband really had to help me get in and sit on them.
With the shower stool I can do that myself. The functionality is a dream. Thanks to the 4 castors, it really turns on its stand. I can get around, even in my little shower.
It is extremely comfortable, great for a shower stool. The seats are a soft cushion and it fits perfectly on it. Not unpleasant at all.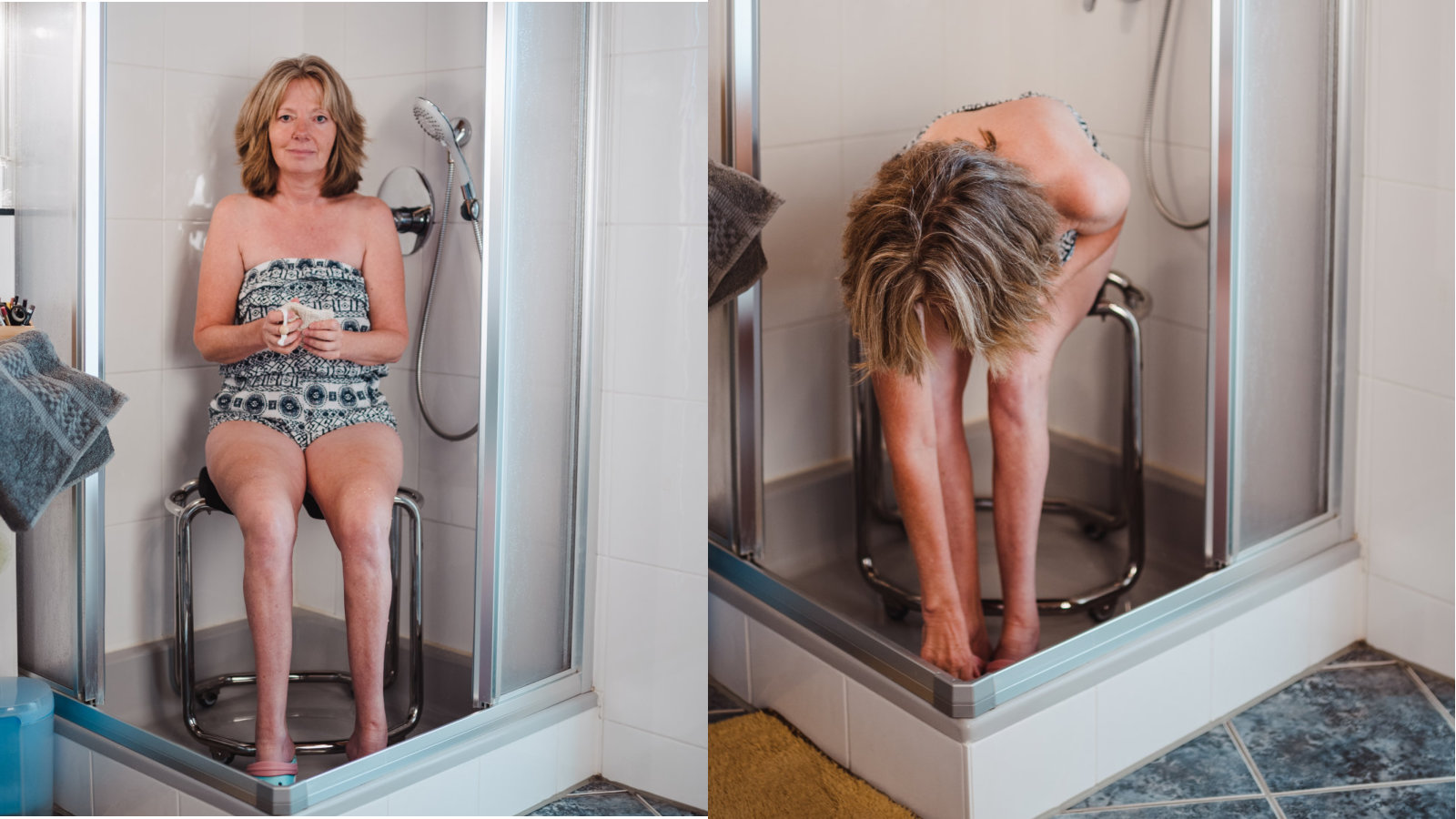 I can even bend down and lift something up without falling over with the shower stool.
Even when I shower alone, I feel very safe.
How exactly do you do that when you shower?
I sit down on the shower stool and close the shower doors. Then I take the hand shower in my hand and turn on the water. Then I turn around to my soap bag with the help of my hands. And then everything works great.
I could even turn around so that my husband could still wash my back.
I have limitations in my whole body. That's why you always have to stabilize a little.
How did you do it before you had this shower stool?
In the last months, or even two years, I have showered mostly in the bathtub. I had to sit in the bathtub, just to wash my hair. Washing hair in the shower was no longer possible. Because very often there was the danger of falling over and I could just about catch myself. I was extremely exhausted. My muscles give way and that is an insane process for the body.
Now I can really enjoy this again. And I love showers!
Thank you very much for the interview!
Follow Marietta on Instagram:
More Items:
Living room rollator as toilet support frame
The Page living room rollator is a real all-rounder for an independent everyday life. It not only supports you in the household, but also offers optimal support in the bathroom. Due to its special design, the living room rollator is stable and tilt resistant.